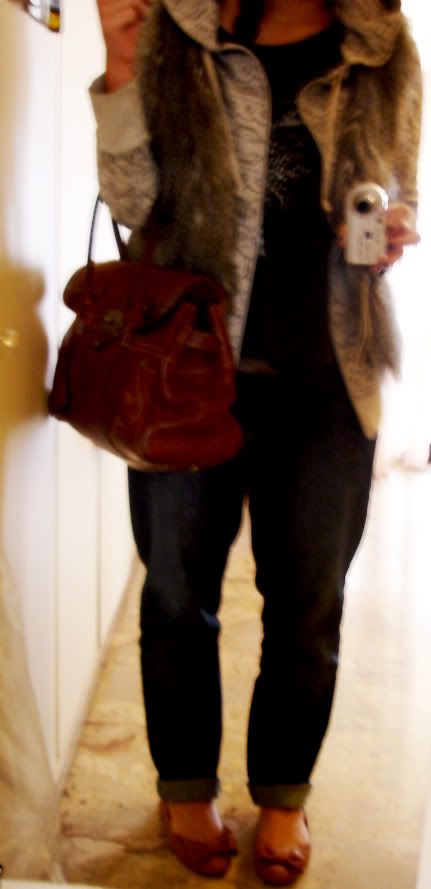 Long time since my last "Today's Outfit" post!
For some unknown reason I'm not that creative in photoshooting myself anymore.
I would prefer to make the shoot with someone else wearing my clothes but this is not that possible.. Because i love creating outfits over and over i'll try something new in "Today's Outfit" presentation.
The idea is to take a picture of the hole outfit ans after that pictures or parts of the outfit. Every piece of clothe i'm wearing will be presented and will be the "model" of the picture!
About my outfit now.
I'm wearing boyfriend jeans, which after baggy ones are my favs, and of course faux fur vest! This is a casual morning outfit!
The details!!!
top, hoodie: .LAK / fur: vintage
jeans: Toi&Moi / shoes: Sonia Rykiel
belt: Salvatore Ferragamo / bag: Mulberry
I would like to tell me what you think of this type of posting today's outfit!