This was a try in one nail only! the base is made with the "Moon technique" and french nail shades.
I think it's a bit summery but I was too excited to try it!
You'll need a toothpic and a chopstick.
A base coat, red and green nail polish for the cherries and any color you like as a base!
I'll show you only how to make the cherry shape. If you also want a Diy for the moon technique just let me know!
Let's begin!
Step 1: Put some red nail polish on a piece of paper and using the chopstick pick some of the polish. You'll create a big dot in this way.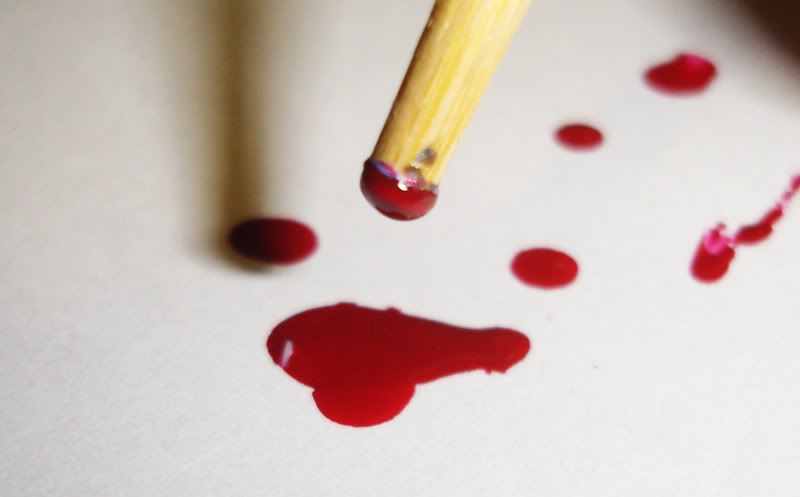 Step 2:
Repeat step one to make another big dot next to the first one!
Step 3: Put some green nail polish on a piece of paper. Using the toothpick pick some polish and make two lines to create the top of the cherries as shown below!
Apply a top coat and your cherry nails are ready!